We are
Life for Madagascar onlus is a non lucrative humanitarian association based in Milano, which provide social and health support to Madagascar...
Projects
Life for Madagascar is managing to build up a community clinic in Nosy Be, Madagascar, called "Vita e Armonia" ("Life and Harmony")...
Mission
It is the Association's aim to support prevention, diagnosis and treatment of the diseases which most commonly affect people living in Madagascar...
Partner
Our international partners with whom we work are: DAN Southern Africa, A.T.i.P., DAN Europe, Onlus Banco Farmaceutico, Orrick...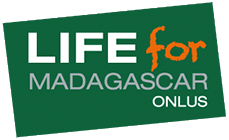 Aiuta i nostri medici
donando il tuo
5 x MILLE
Nella dichiarazione dei redditi, mettendo nella sezione NON PROFIT la tua firma e il nostro codice fiscale 97583110156
"Non è più il caso di considerare i paesi poveri del globo come destinatari della nostra beneficienza. Dobbiamo invece aiutare l'affamato a sapersi sfamare da solo e il medico a curare il malato. Lo facciamo perché non crediamo solo nei diritti delle nazioni: noi crediamo nei diritti dei cittadini"
B. Obama, Westminster Hall, Londra, 25.5.2011